In honor of Earth Day, we're focusing on a topic that is near and dear to us – eco-consciousness! We know your wedding tops the list of most memorable and important moments of your life but with excess food waste, tossed plastic and paper goods, and trashed fresh flowers, it also happens to be one of the most wasteful. An average American wedding produces anywhere from 400-600 pounds of waste – it's unreal! (South Asian weddings with our multiple events are likely double this amount.) However, there are plenty of things you can do to reduce your wedding's waste production and impact on the environment. Zero-waste and eco-friendly weddings are becoming increasingly popular – often taking the form of microweddings or elopements. Dropping the headcount may not be in the realm of possibilities for South Asian couples but there are little things, here and there, that will make the biggest difference in preventing mounds of trash from piling up. We've compiled a few ideas for you below. Let us know if the comments which ones you have or plan to implement at your wedding!
1. Propose With Sustainable Diamonds or Gemstones
Lab-grown diamonds are the best alternative to ensuring that your ring comes from a conflict-free source that had little to no harmful impact on the environment. The options for beautiful lab-grown diamonds are plentiful and growing each day with its increased popularity. Ethical-jewelry companies like Brilliant Earth, Charles and Colvard, and Clean Origin are among the few who produce some of the most beautiful rings we have ever seen!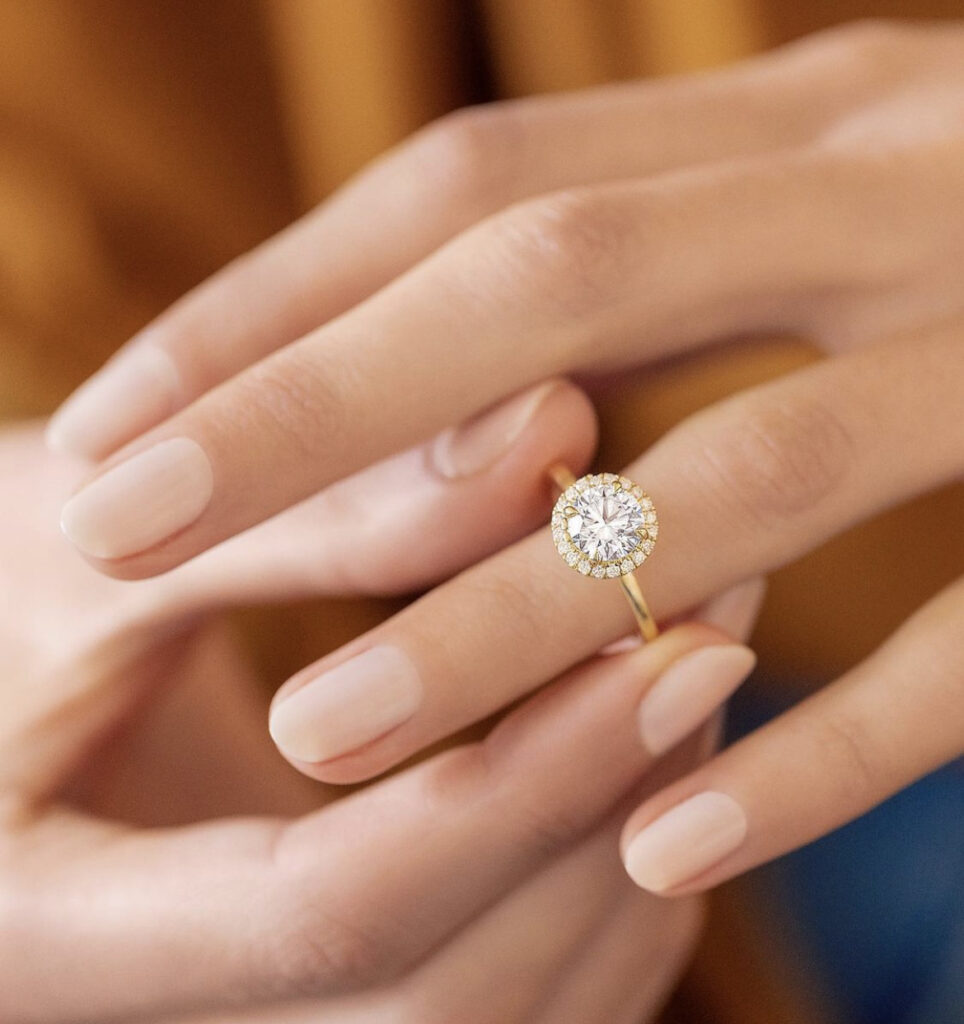 2. Opt for Digital Invitations or Eco-Friendly Paper Options
Save the earth by using less paper! Opt for paperless invitations or recycled paper to create your invitations. There's also a third option that's become increasingly popular: invitations you can plant!
Pro-tip: Go with plantable paper invitations that are made of seed paper! Botanical Paperworks has tons of wedding stationary options as does this Etsy shop.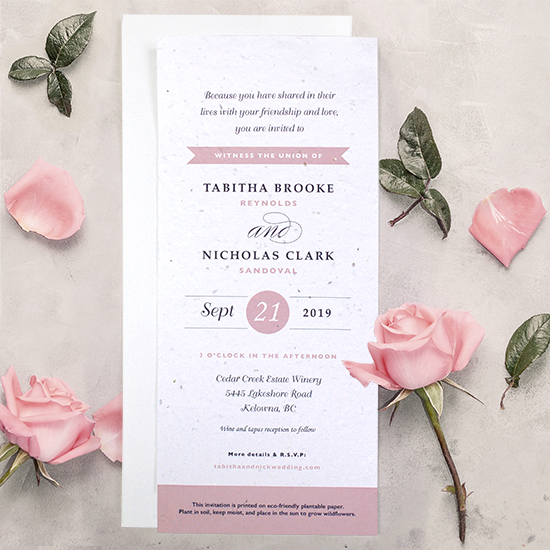 3. Rent or Borrow Outfits for One or More of Your Events
South Asian weddings are known for multi-day celebrations, each with traditional customs and unique, decadent outfits. But do you really need multiple wedding outfits? Renting South Asian clothing has recently become a thing and we are here for it. Companies like Mumu Mandarin, Almari 360, and All Borrow are some of our favorites. They even have options to rent menswear for the special men in your life!
Pro-tip: Sift through your mom or aunt's closet to see if there's something you could borrow. A bride recently told us that she decided to wear one of her mom's vintage sarees at her bridal shower. What a sweet ode to the most important woman in our lives!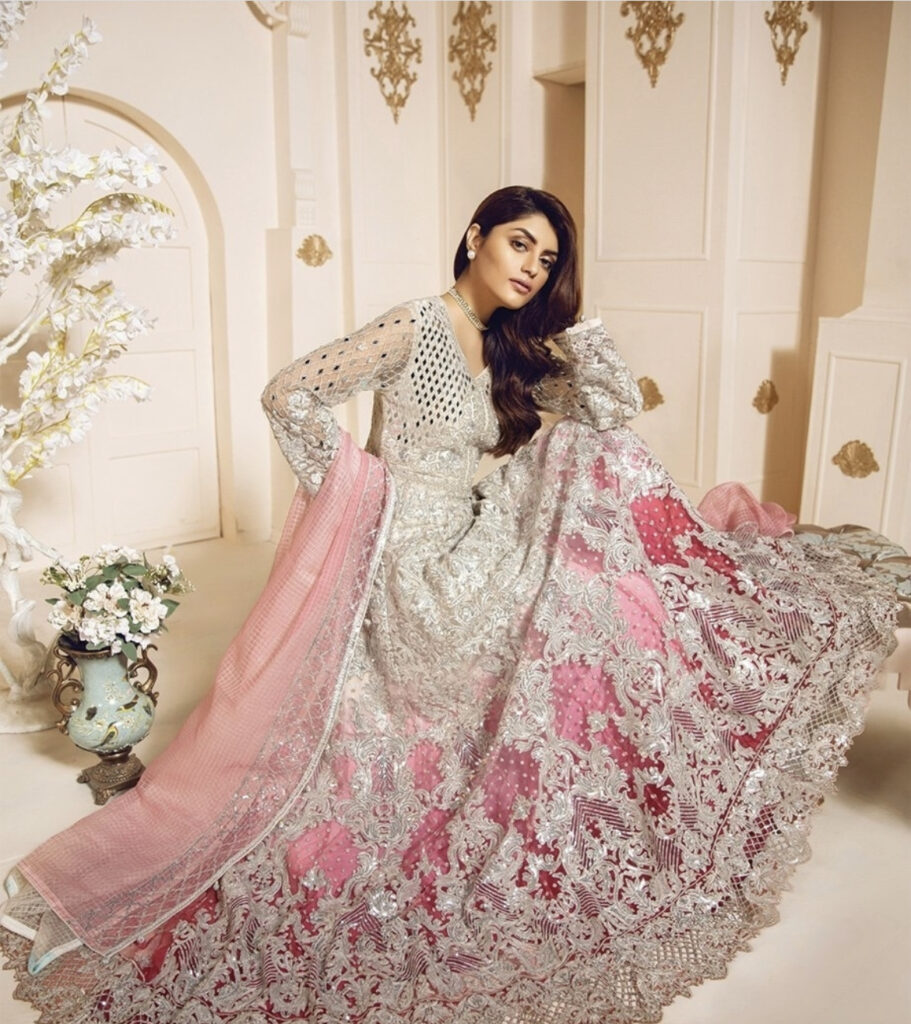 4. Reduce Food Waste
The three biggest waste producers at a wedding include food, decor, and flowers. Wedding vendors will tell you that cake waste at a wedding is a near given so we recommend that you keep your cake small. Don't get a cake by number of guests because we guarantee that not everyone will be after a slice!
Another thing you can do to reduce food waste is donate leftovers to a nearby shelter or food bank, or pre-arrange with your caterer to pack any leftovers for family brunch the day after!
Pro-tip: Ask your caterer to post any leftover food on MealConnect, a nonprofit that connects caterers to local food banks for food donations.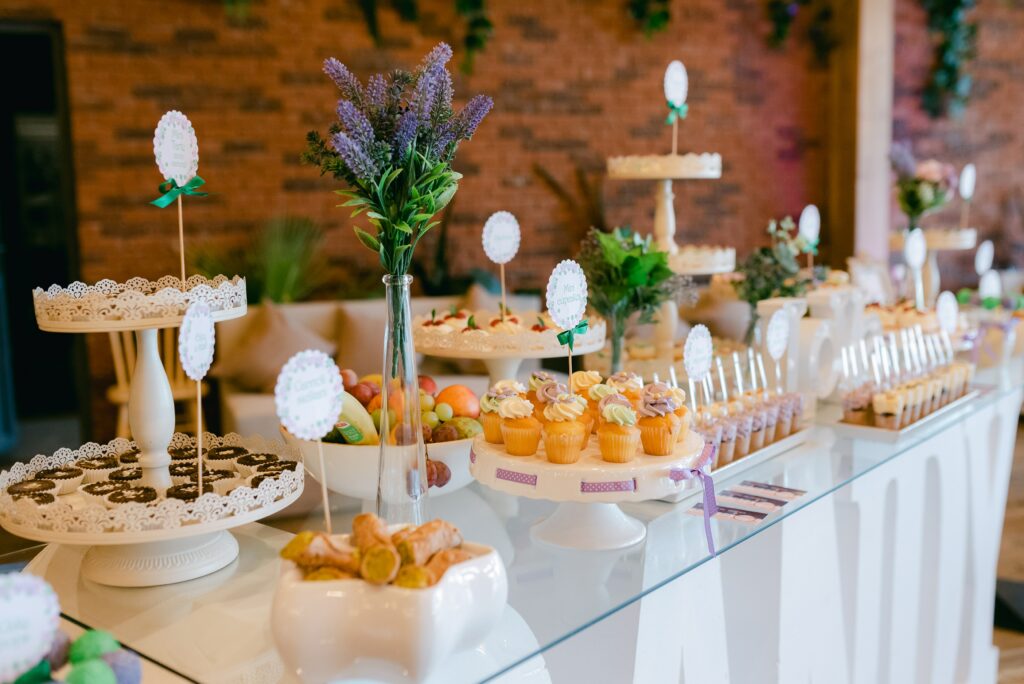 4. Eliminate Floral Waste
Flowers are essential to making your wedding feel romantic and magical but floral waste tops the list of three biggest waste producers at a wedding. If you're dead set on fresh florals, ask your florist to use local and seasonal blooms. Donate leftovers to a local elder-care facility, shelters or children's hospitals (flowers brighten up everyone's food!). Of course, opting for rented artificial flowers are the best way to ensure your wedding produces very little floral waste!
Pro-tip: Use live plants as centerpieces! Your guests can take them home at the end of the day and it won't end up in the trash a few days later. Potted plants can also add a really nice and fresh touch to your decor!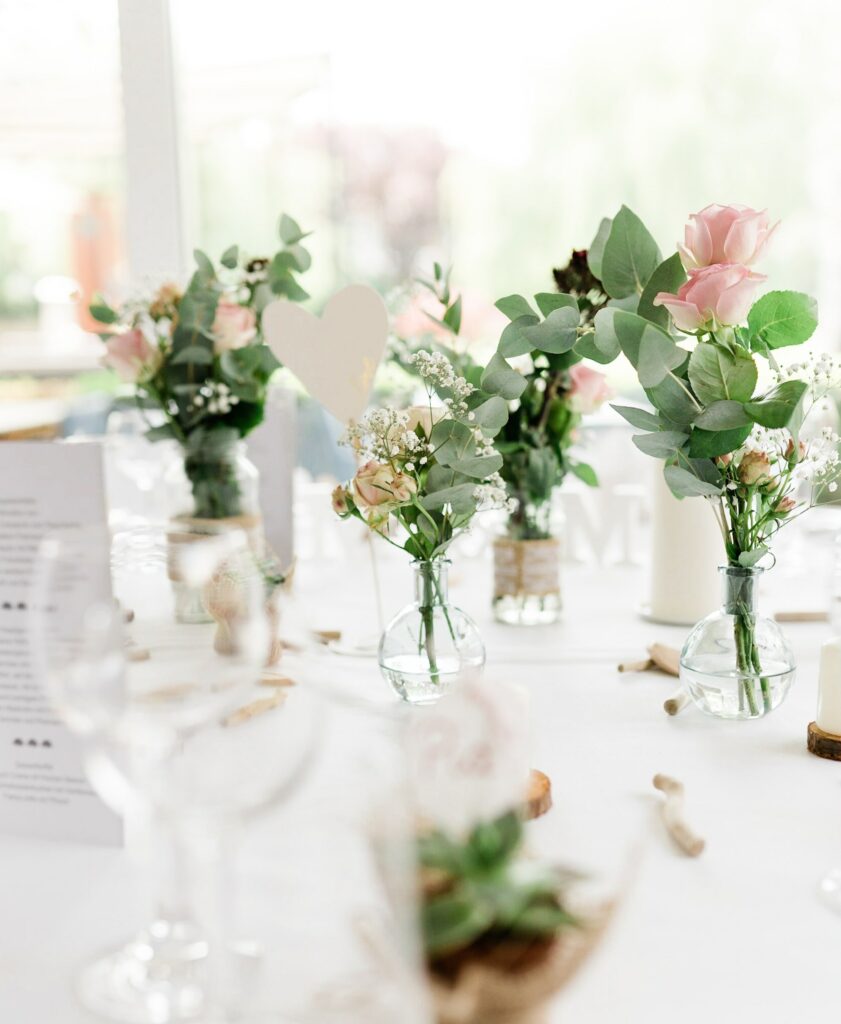 5. Avoid Single-Use Cutlery and Dishes
If you're hosting the event at a hotel or wedding venue, this may likely already be taken care for you but if you're responsible for setup and arrangements, you may be tempted to use plastic or single-use dishes and utensils. Avoid as much as possible since it's super easy and much better for the earth if you opt for renting dishware and glassware, which is itself a form of decor! It will instantly add a touch of elegance while significantly reducing your waste production.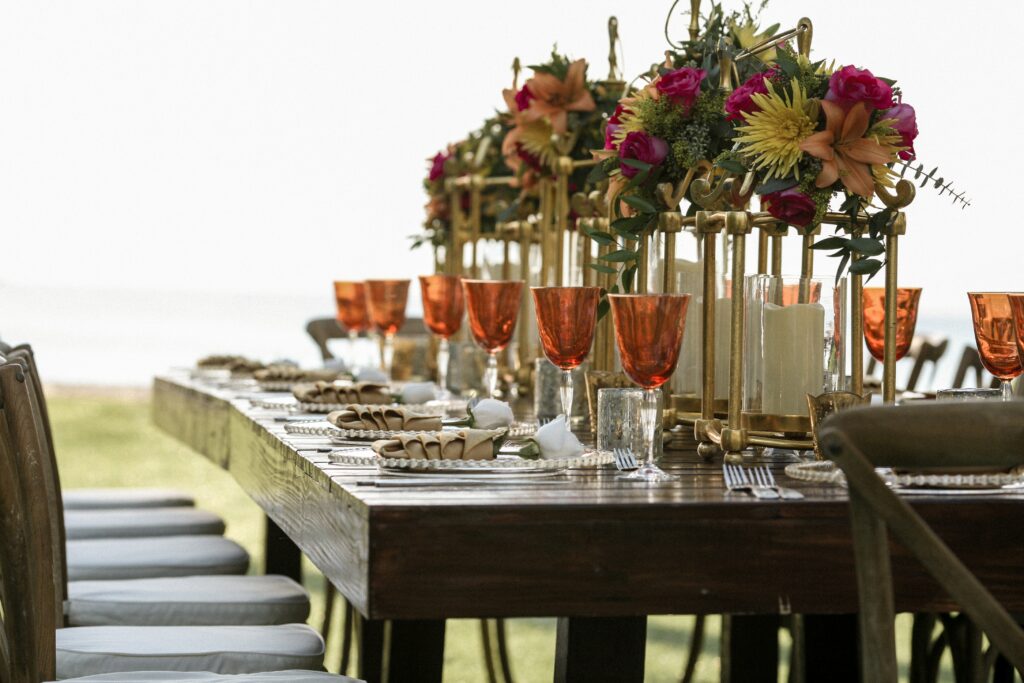 6. Make Your Favors Usable
While decorative favors with you and your significant other's name and the date of your wedding may seem sweet in concept, it's highly unlikely that any of your guests will display it or find any use for it after your wedding. Consider favors that have some sort of useful purpose – like soaps, candles, or hand sanitizer. You can also opt for something edible as a treat is always appreciated! Honey, jam jars, or perhaps even chutney or achar for your mehndi for a nice touch of culture and taste!
Etsy has a lot of options if you're looking for something creative and custom!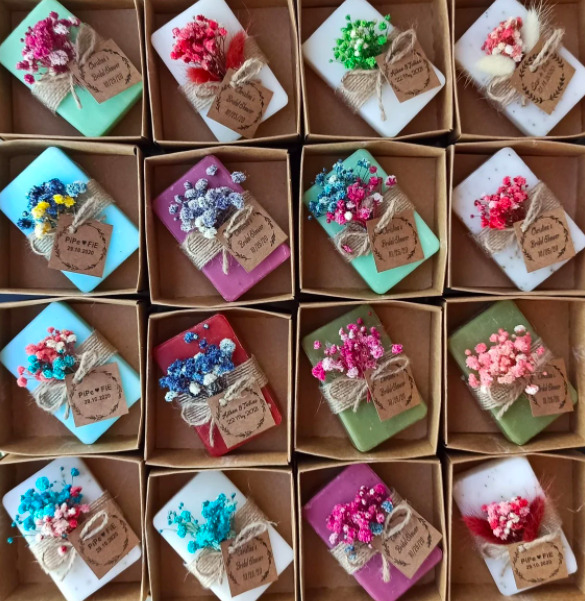 7. Ask Guests to Donate to a Charity of Your Choice
Rather than accumulating endless stuff in your new space, ask guests to consider donating to a charity that is close to your heart. A charity registry works especially well for couples that already live together and are settled into their home. There are tons of organizations that make it easy for couples to donate. Honeyfund has free options to easily set up a charity fund of your choice. We can't think of a better way to bless your married life than by giving back to those in need!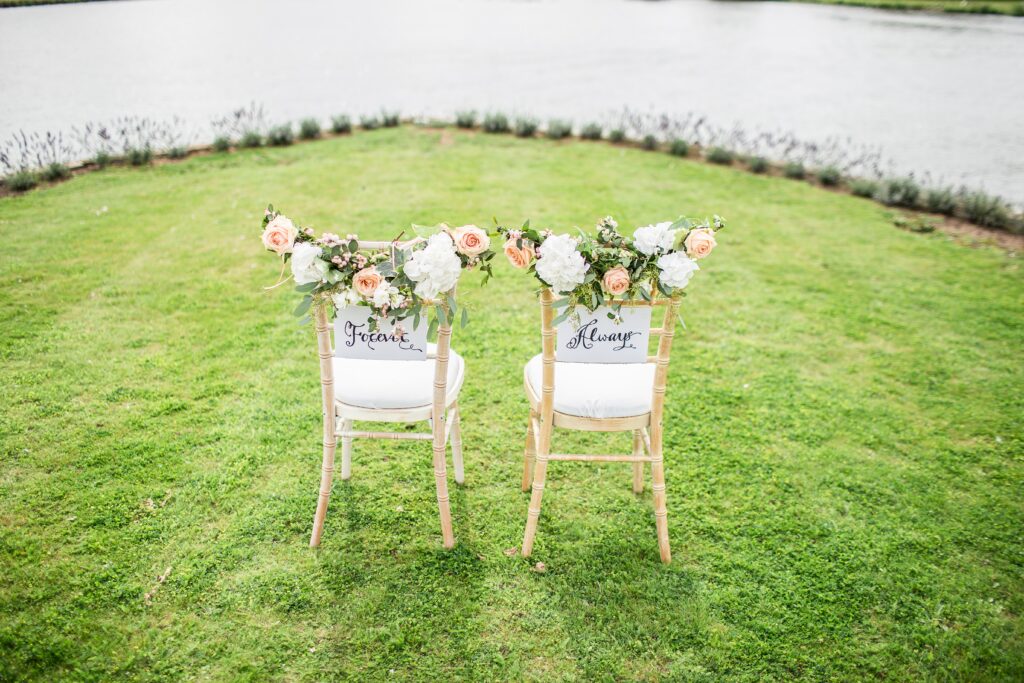 ---
SAVE THIS POST FOR LATER!