How did you meet?
I met Nevin through our mutual friends. My friend had been trying to set me up with someone for a while after failed attempts at DilMil but I never really gave it much thought. One day she was asking her husband if he had any single friends who would be a good match for me and he couldn't think of anyone at that moment.
The next day he woke up in the morning and exclaimed "Nevin!"
That led to the typical exchange of numbers and texting back and forth but we didn't meet in person until almost 3 months later (because, pandemic)! It took many FaceTime calls and long-distance drives between Dallas and Austin to make it work.
After getting to know each other we found out we were at the same wedding 3 years ago, we have so many mutual friends and he lives down the street from my best friend! There were so many instances we could have crossed paths but fate and God brought us together at the right moment.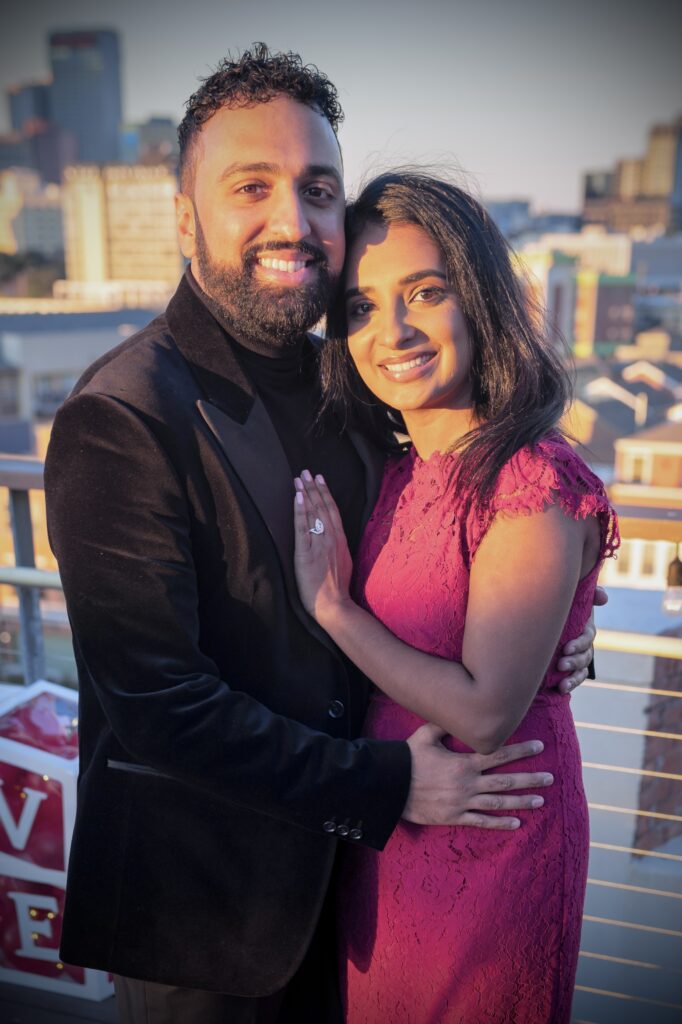 How did your significant other pop the question?
It all started on December 11, 2021.
I came into town under the pretense of a cousin's meet and greet and birthday dinner. I was so blissfully unaware that Jas & I spontaneously (or so I thought) went to the gym that morning! *Pro Tip: Distract the person being surprised by involving them in a fake surprise*
Our job was to stall my soon-to-be sister-in-law while the others set up at the restaurant.
The Plan: Grab a drink at the rooftop & wait for the text to head to the restaurant.
But to my dismay, we dawdled in the lobby taking pictures. Nevin's words kept running through my mind, "Don't ask my sister too many questions & don't ruin her surprise!"
So I went along with it until…
….I turned around and saw a familiar face walking towards me.
There was Alona beckoning me towards the elevator. I was hesitant at first but I blindly followed her into a room adorned with rose petals, our Adventure Book, and a red dress hanging by the window.
Realization hit and I was filled with nervous excitement! When I was led out of the room and back into the elevator I expected to see Nevin but instead, the doors opened up to Ashley and Preethi holding roses, a page from our book, and a note.
Each floor had more of my friends waiting to surprise me; Seanne and Rajasa, Gretchen and Christen, and finally my sister and Mom.
The elevator reached its last stop; I was led to the rooftop, eyes glassy through tears, to Nevin standing in all-black across the pool, beaming at me. He said, "You read all the cards right? So I guess there's only one thing left for me to do."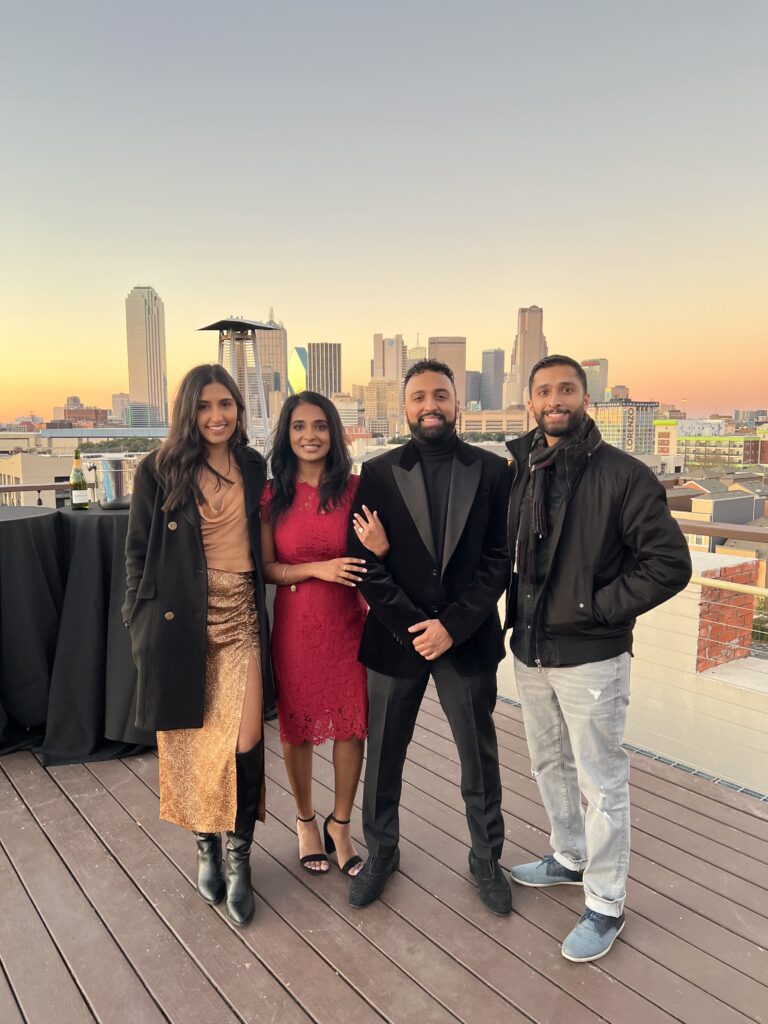 I am forever grateful to our friends and family for the tremendous amount of planning and effort it took to surprise a nosy pestering person like myself. For their guidance, advice, thoughts, and prayers. I am overwhelmed by my supportive friends who traveled from all over the country for our special day.
Most of all I am blessed to call a witty, genuine kind gentleman my fiancé. He truly made me feel like a princess when all I really needed was a ring pop.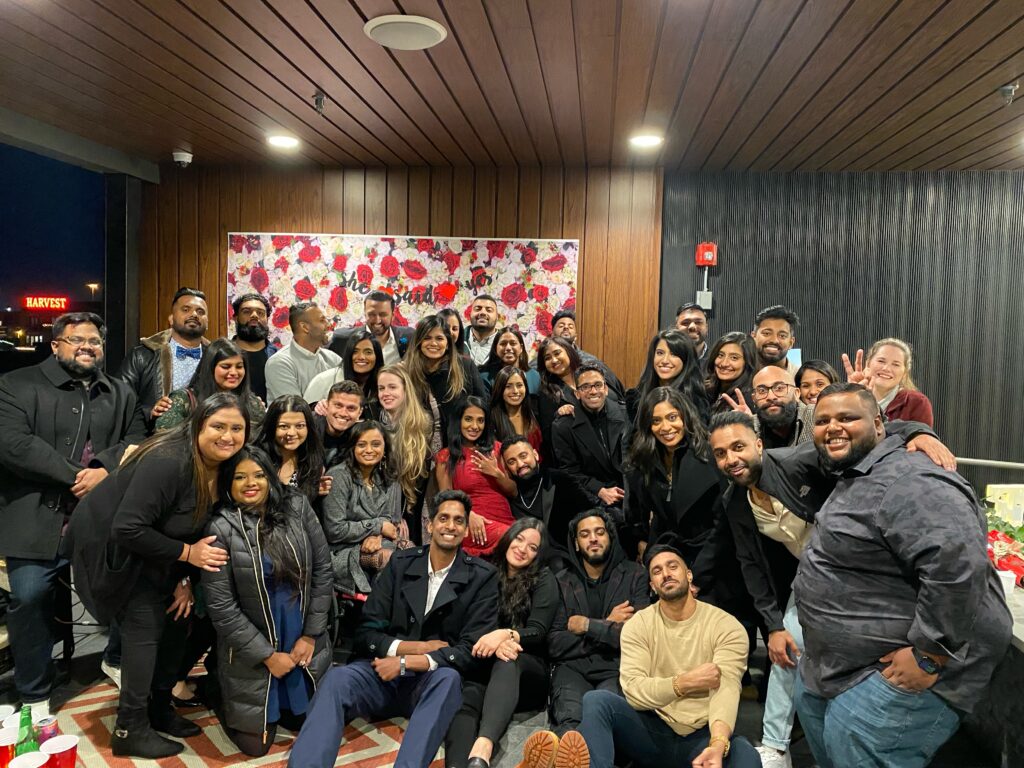 Location: Canvas Hotel | Dallas, Texas
---
Do you have a proposal story you'd like to share with our community?