How did you meet?
On 2/14/2017 I matched with Nayan via Tinder. He messaged me first thing after matching because it was Valentine's Day and seemed like a cliche.
We had a very short conversation about our plans for the evening. He had nothing planned and I had my plan of going to Buffalo Wild Wings by myself to eat my favorite wings. He seemed jealous of my plans so, without thinking, I invited him to join me. We were both at work that day so we barely spoke/texted each other. We just went straight forward to meeting at 7 pm at Buffalo Wild Wings without knowing anything about each other. In fact, I didn't even remember/know his name until about 3 hours into talking to him in person that evening.
That evening was definitely one night to remember for me and both of us ended up having an amazing time.
We had so many things in common and he knew that night I was something special and became friends because of him. Due to my busy life, I was not ready to commit to a relationship and we remained friends that year. Fast forward a little over a year later, I started to finally have feelings for him & I knew he was meant for me. I told him and he immediately asked me to be his girlfriend in June 2018.
We got engaged in 2019 and married on 10/10/2020. Every year since 2017, we have gone to BWW on Valentine's Day. It became a tradition for both of us and will be for the rest of our lives.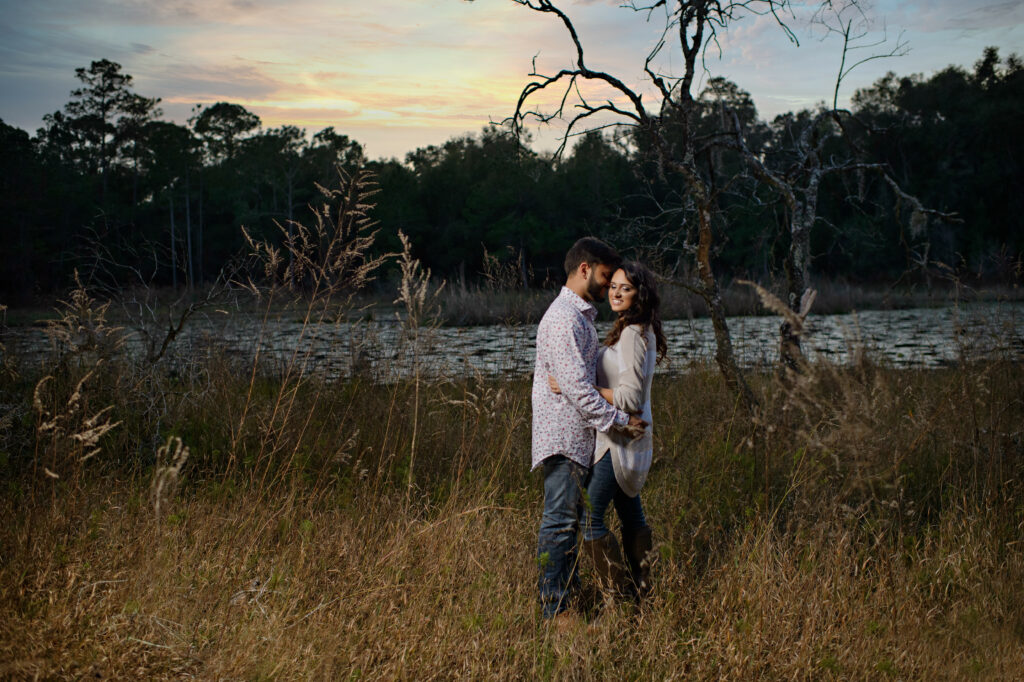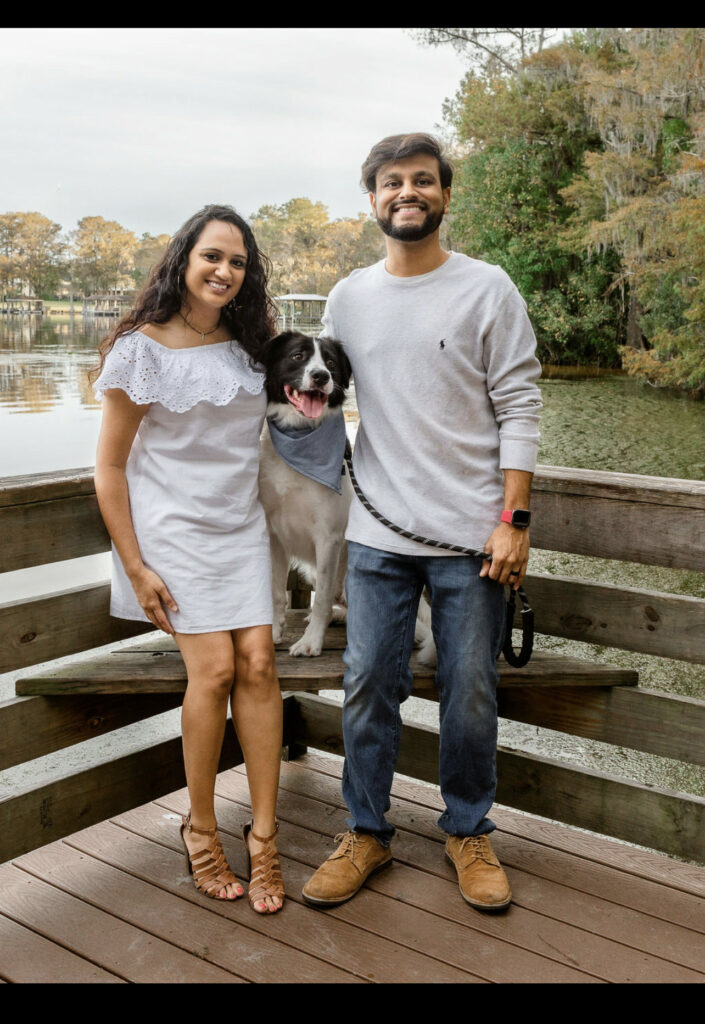 How did your significant other pop the question?
Nayan asked me to marry him when we went on a last-minute trip to Alabama (one of his favorite places) in May 2019. Due to my busy schedule, we rarely get to go anywhere so he proposed to me at the moment without planning and thinking ahead of time.
The morning of asking me to marry him, we had gone target shooting in the middle of the woods. It was getting hot, so we decided to head back to the house in the afternoon after shooting some rounds.
We were on a 4×4 ATV and in the middle of a plain field he stopped, got off the ATV, and hopped one knee.
I was completely off guard and it was completely unexpected. Without a ring, without anyone around us, he just asked me to marry him. He knew this was his only chance to do it (without me figuring it out) because of my schedule and just went for it.
I knew before we started dating we were meant to be together and my answer was automatic YES. It definitely was not a typical proposal, but it was extremely special to me. I absolutely loved it. We went ring shopping later that summer and I got to pick out the ring I wanted. We officially got engaged in Oct 2019 with our family and close friends.
---
Do you have a proposal story you'd like to share with our community?