How did you meet?
Stephen's brother Mike and I were co-workers who became good friends over the last few years. One day I was complaining to him that there were no good guys left and he immediately responded, "my brother is a good guy."
He told me Stephen liked board games and spending time helping his parents.
I was interested.
Stephen texted me soon after my chat with Mike and then actually called me on the phone. Our first conversation lasted almost 3 hours! Every conversation that followed was at least an hour or longer.
What really impressed me about him was he wrote down all the important things I said so he wouldn't forget them.
Our first date came on February 2, 2019–several weeks after the initial call. We went to an escape room followed by dinner at Seasons 52.
We've been together for more than 2 years and one of the things I love most about him is how much he's embraced my culture. He cooks Indian food, has worn Indian clothing, and watches Bollywood and Tollywood movies with me!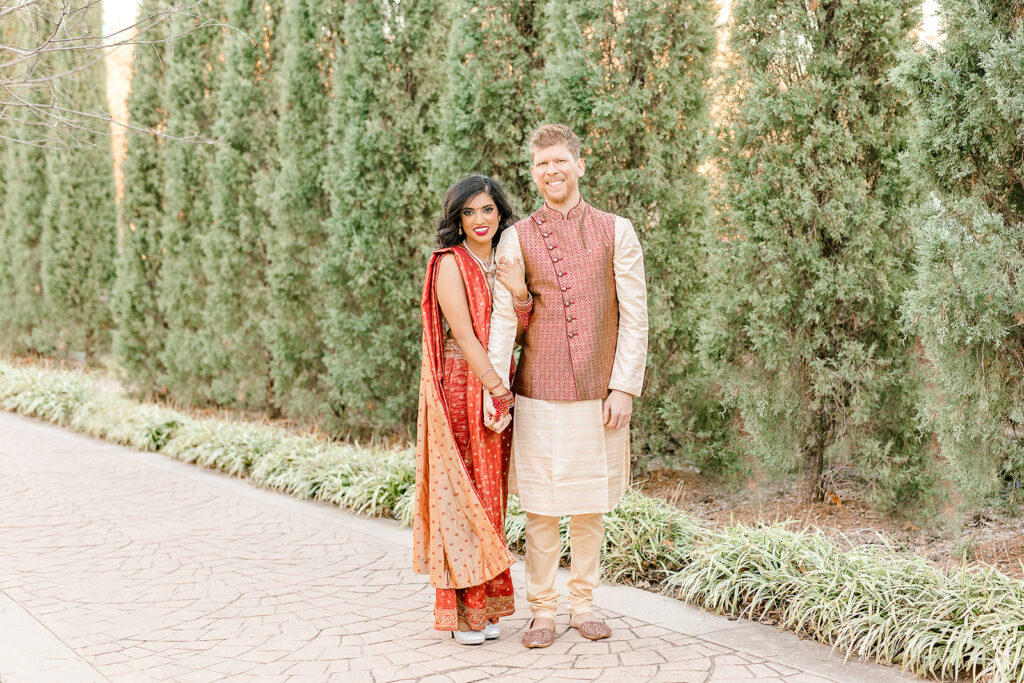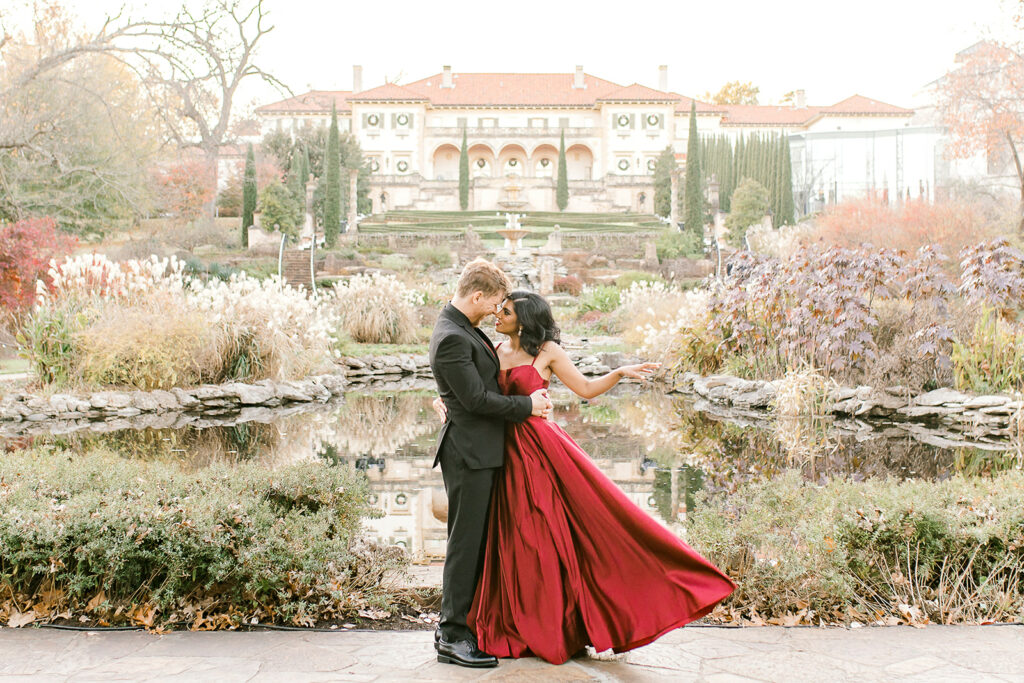 How did your significant other pop the question?
March 9th, 2020 was like any other Monday–or so I thought.
Stephen usually spent the weekends with me at my home and would leave for work on Monday mornings. We had this ritual where he would say goodbye, get in his car, drive a few feet, and then jump out to say goodbye again at the front door where I would be waiting.
On that particular Monday, he drove off and didn't come back. Confused and still in my pajamas, I headed back upstairs to bed. A couple of minutes later I heard the doorbell ring. When I opened the door, there he was down on one knee with the ring in his hand. He was shaking nervously. He said, "I love you, will you marry me?"
Without hesitation, I said yes!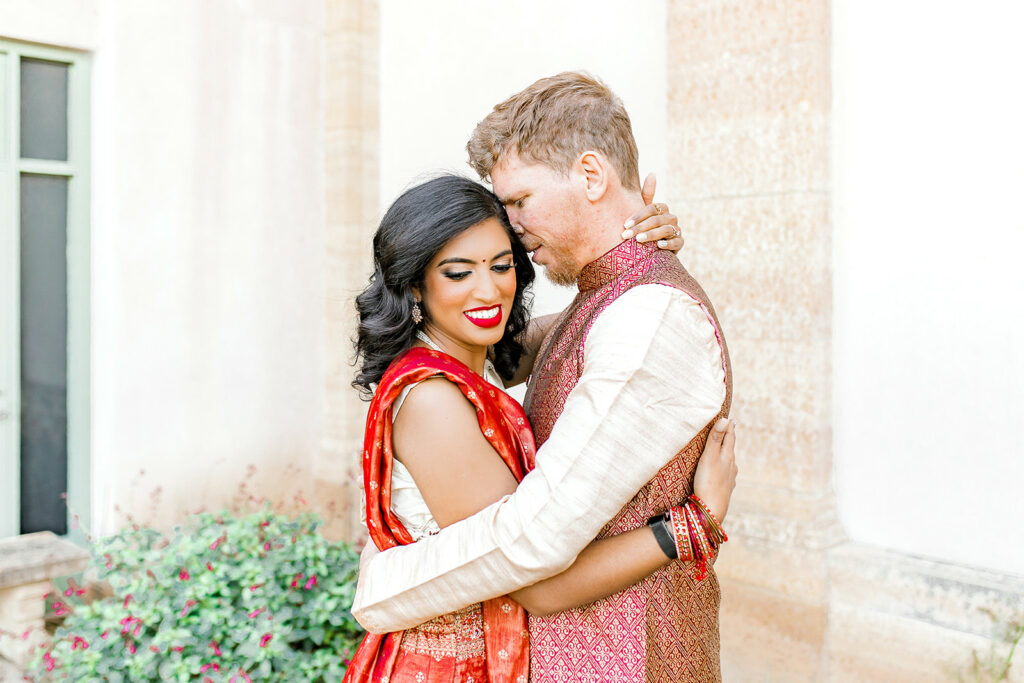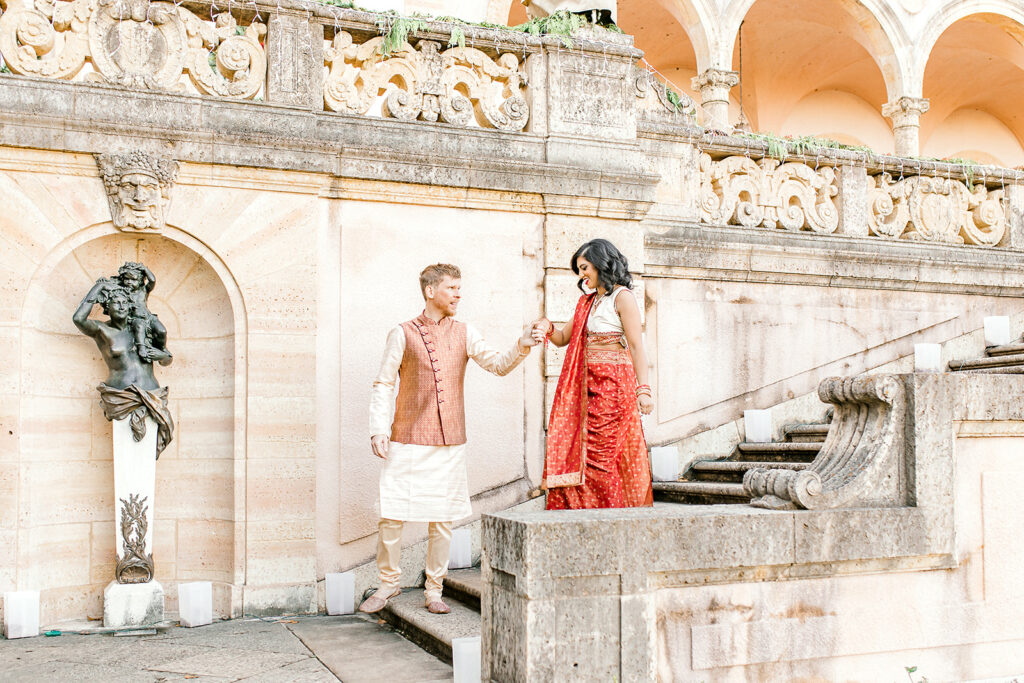 Engagement Photos
Prashanthi & Stephen took their engagement photos a few months later, and worked with the following vendor team:
Photographer: Meg Rose Photography | Instagram: @meg.rose.photography
Location: Philbrook Museum in Tulsa
---
Do you have a proposal story you'd like to share with our community?
---