Sunniya is the founder and owner of Sunflower Events & Invites, a leading events company based out of Chicago. Please message her on Brown Bride to book her services for your next event!
How did you meet?
Sahil and I met on DILMIL, which from my understanding is not common.
When we started talking, we both emphasized our intentions were not to date around, rather find a partner.
After 4 months of long-distance back and forth Sahil made a trip to California to meet me and my family and in October, I decided to come to visit him and meet his family.
Read below to see how we got together!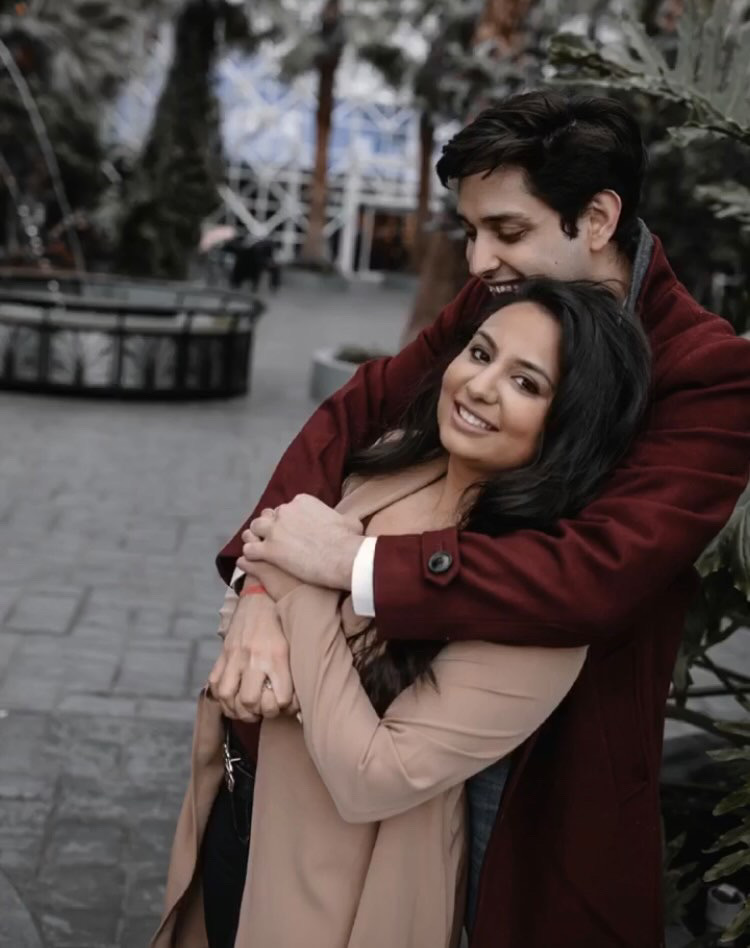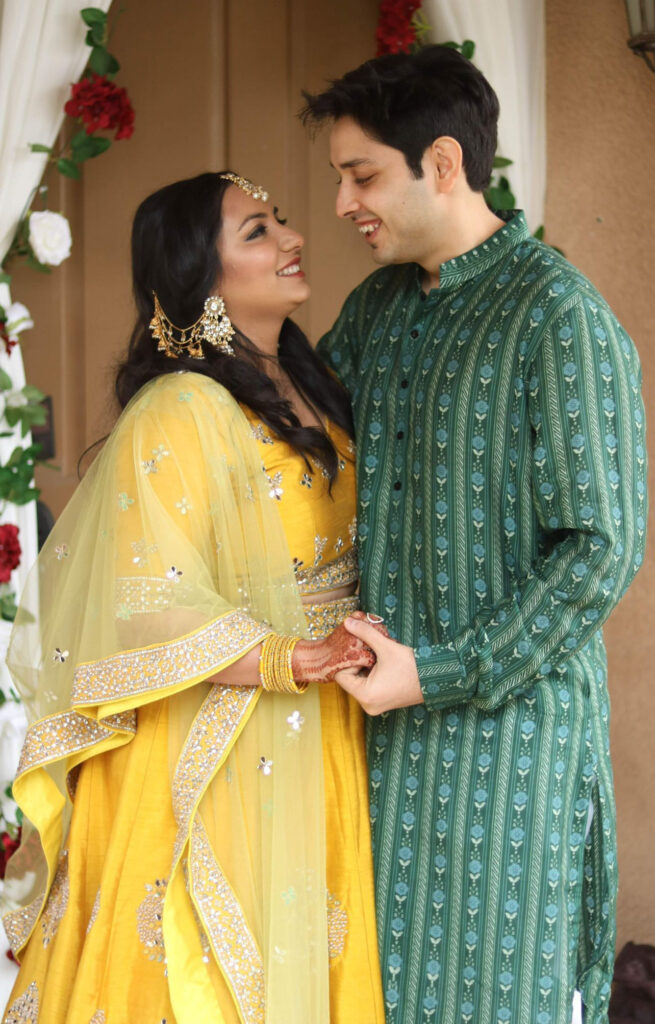 How did your significant other pop the question?
I had the intention of moving to Illinois even before the thought of us getting engaged had happened. I was at a point in my life, where I was ready for change! So I came to Chicago, stayed with his family for 1 week, did a few job interviews.
I had scheduled a few interviews on the same day, the poor guy spent the whole day chauffeuring me around. Getting bombarded with calls from his family every hour. They were calling trying to figure out our ETA since they were setting up the house.
We went back home and he said his Aunt and Uncle were hosting us for dinner. My birthday is October 26th, so I figured they probably wanted to do cake. We left his grandparent's home in Naperville and drove to his Uncle's house.
Once I arrived everyone was sitting around the sofa. The moment I sat down, they kept insisting I go see the house, especially the yard. Trying to be really polite, I took up Sahil's offer to show me around while they got dinner ready.
We walked into the backyard and towards a gazebo surrounded by trees. He told me there's an alligator in the pond behind the house and if you go further you can see it. Confused, but not really convinced I played along and let him show me around the yard.
As I walked through the gazebo the fairy lights it was wrapped in turned on. He asked me to turn around and when I did he was on his knee. I was SO surprised. I said Yes! His entire family cheered and ran out to take pictures and give us a hug!
We then popped some champagne and celebrated our engagement!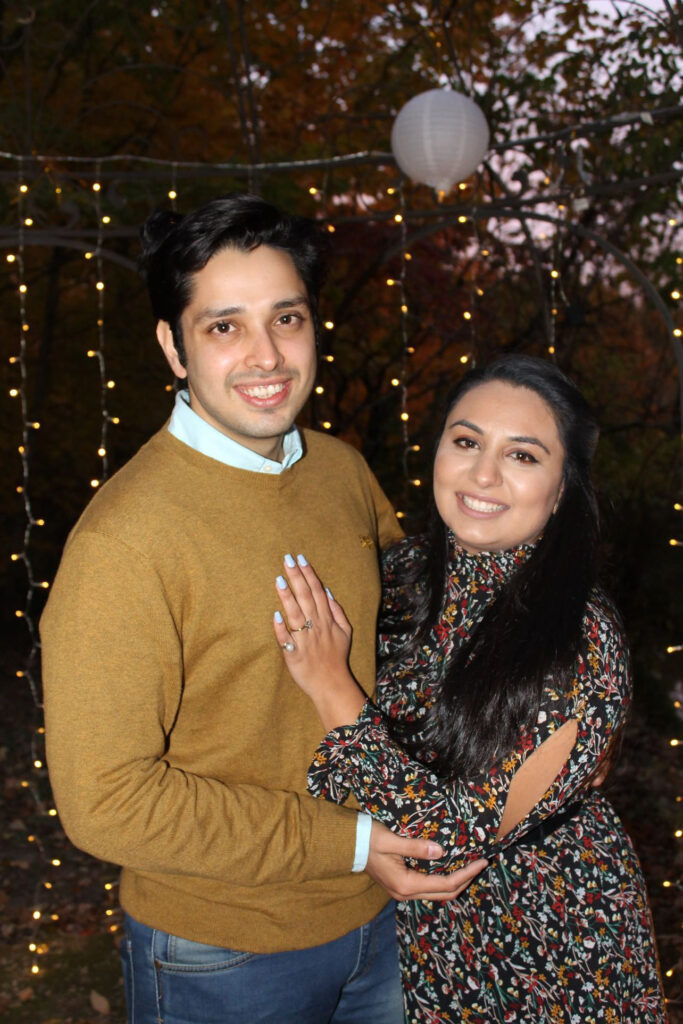 ---
Do you have a proposal story you'd like to share with our community?
---