shuffling between family dinners & queer parties, disparate spaces & paradigms, where often it feels like all the indian people are cis & all the queer people are white. the collapse of history & language & memory that engenders this moment. the relentless & exhaustive ritual of asserting that we have always been — to the white queers who call their genders new, and the indians who call heteronormativity home. but i know my gender is my race is my gender is my family is my queers is my soiled makeup wipes in the car on the way to my mother is my lipstick, fecund, ready to bloom on the way back.
– Alok Menon, My Gender Is My Race Is My Gender
Love is too beautiful to be hidden in a closet. Brown Bride celebrates love however it looks like, and whoever it's between. We believe that every couple deserves to have the wedding of their dreams — that's why, we've compiled a list of LGBTQ+ friendly South Asian wedding businesses to support!
Creatives
As a photographer, designer, and visual artist, Senna Ahmad is a South Asian artist of many talents. Of many other weddings, she photographed the union of US-based Indo-Pak couple Saima & Bianca. Apart from capturing wedding moments, portraits, and food, Senna uses the medium of photography to narrate photojournalistic stories rooted in social justice and activism.
Ever thought of capturing your big day as a cinematic story? Maiyan Studios is a luxury wedding video artist that specializes in wedding and event cinematography. Their unique style of storytelling is visually compelling and timeless — check out Deepa & Gauri's wedding film below.
---
Designers
B Anu Designs is a modern bridal design brand based in San Francisco, Bay Area. Their garment and jewelry craftsmanship embodies a careful blend of contemporary and traditional designs. B Anu Designs has ample experience working with queer couples, and proudly feature them on their website — check out their article on South Asian LGBTQIA+ Wedding Outfit Ideas.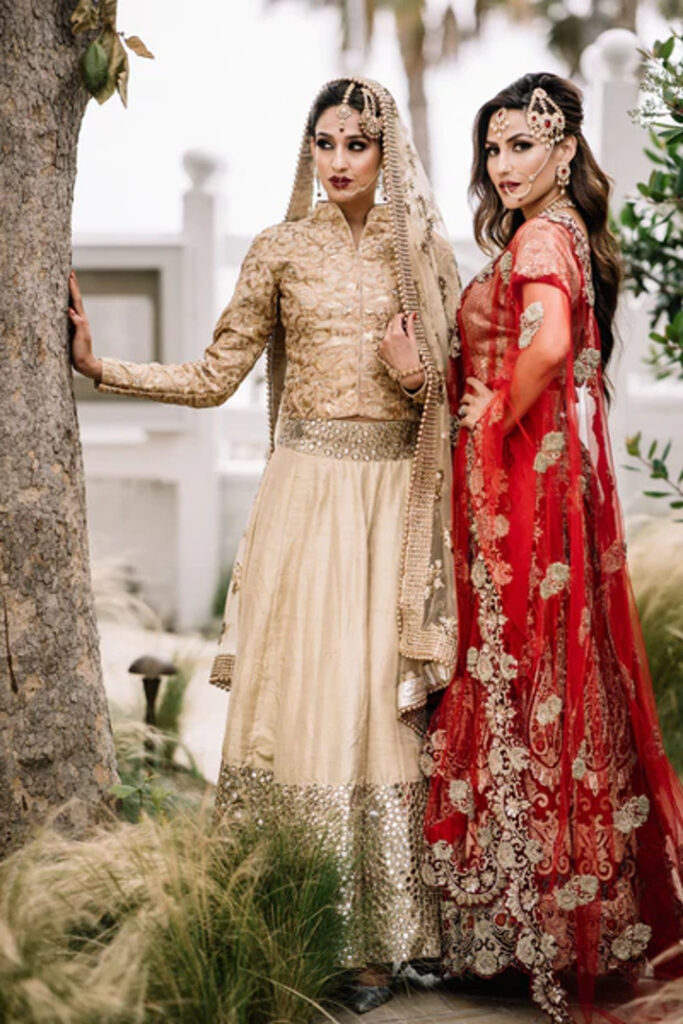 KYNAH is a female-owned designer bridal wear business based in LA. With a store in LA and occasional appointment-only pop-ups in NYC, they offer international shipping and virtual stylist consultations. KYNAH has also made custom bridal designs for queer couples like Nadia & Jessica — read more about their story here.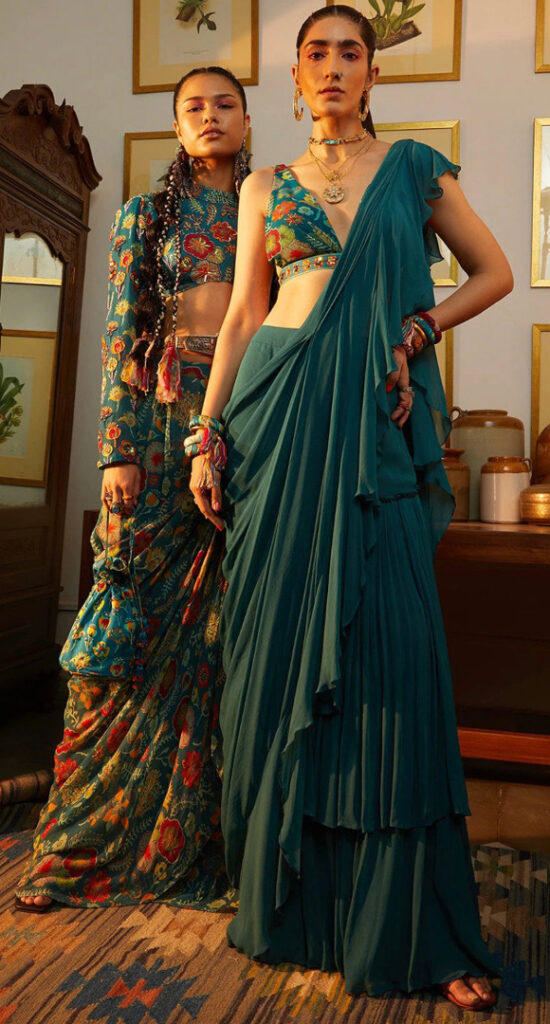 B.H. Kazimov is a couture and prêt south asian fashion brand that prides themselves on designing pieces for women of all shapes, sizes, colors, and identities. Find out more about their inclusive design philosophy and inspiration through this introductory video. B.H. Kazimov also designed custom bridal wear for Saima & Bianca (refer to #1).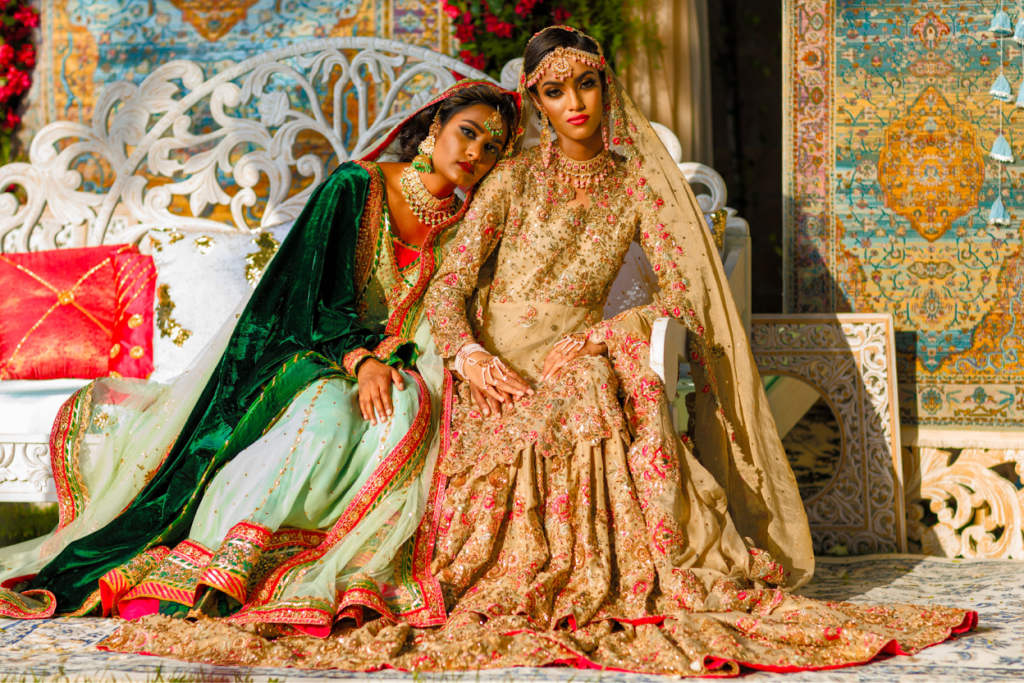 ---
Are you a Desi Wedding Vendor? Sign up for a free business listing on Brown Bride!
---
Wedding / Event Planners
A Bay Area-based subsidiary of B Anu Designs (refer to #3), B Beloved Events is a luxury event planning business. Having previously worked with LGBTQIA+ clients, their slogan "Love & Be Loved" celebrates inclusivity. Check out their TikTok page to see some of the gorgeous queer weddings they've coordinated in the past.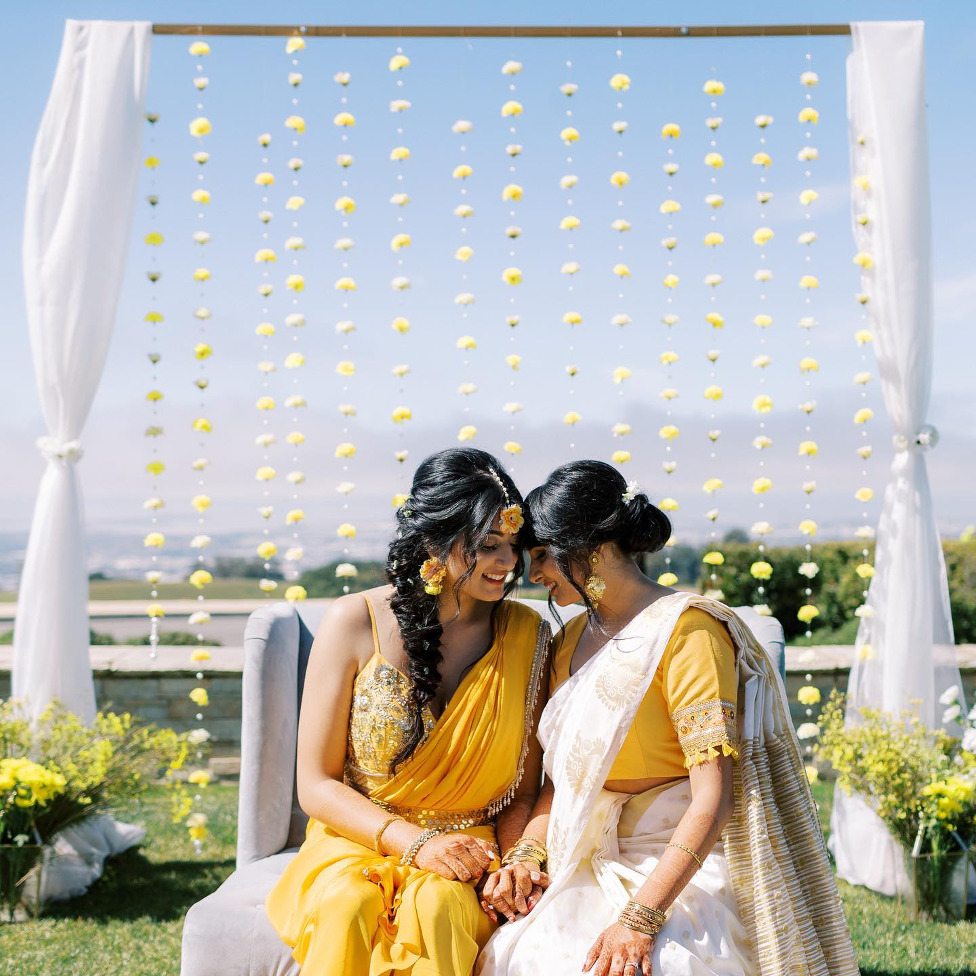 ---
Pundits / Officiants
NYC-based female pundit Sushma Dwivedi believes that you shouldn't have to choose between your values and religion. She provides LGBTQIA+ friendly Hindu nuptial services and customizes ceremonies according to each couple's wedding needs. She has also been featured in a New York Times article, where she addresses questions about her vision for Purple Pundit Project.
Also known as "Queer Pandita", Sapna Pandya is a female Hindu priest focusing on LGBTQIA+ weddings in North America. Featured in various articles and recognized by McDonald's "We are APA" campaign, she shares:
"The first couple I married was a lesbian Indian couple. They were […] asking around the local temples, but none of the male Hindu priests would marry them. Being a pandita is another way I can show up… and bring these ceremonies to people who are looking for it."

Source
Indiana-based Ashok Sanghavi volunteers as a Jain wedding officiant in addition to working as a tax accountant. He believes that compassion is the foundation of Jainism, and that all religions advocate for love. Having officiated Vaibhav Jain and Parag Mehta's gay Jain wedding among others, Ashok Sanghavi's work carves out a necessary safe space for South Asian LGBTQIA+ folks that have been previously shunned away from religious spaces.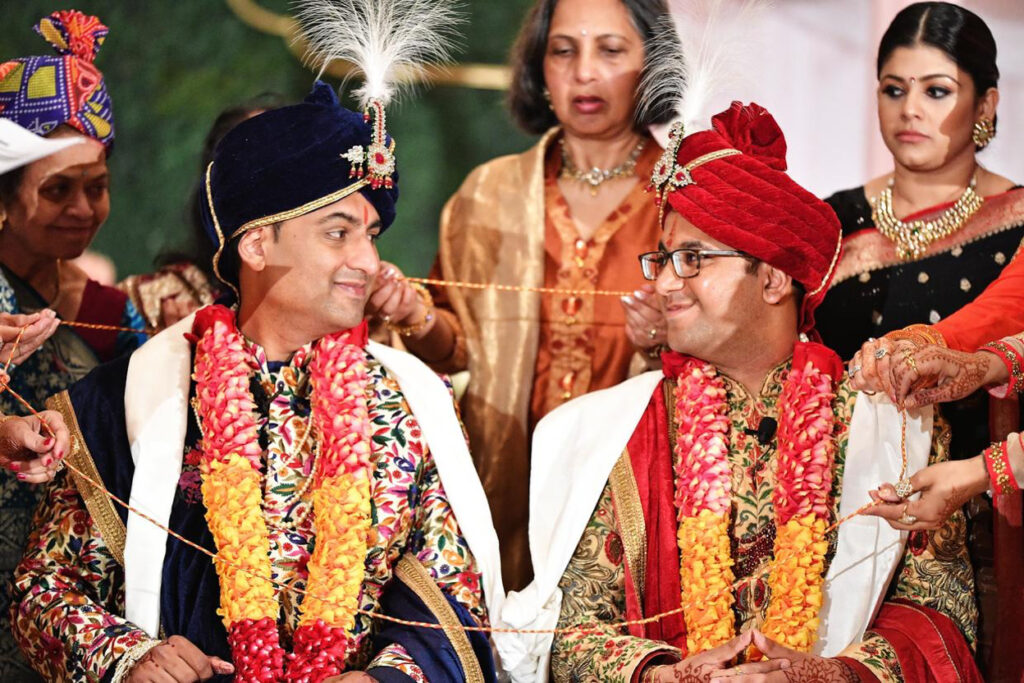 Dr. Shukavak Das is the Head Priest of the Hindu Society of Inland Empire's Hindu Temple, the Shri Lakshmi Narayan Temple in Riverside, CA. Featured in BBC article, he said, "I am not aware of any place [in Hindu texts] where it says it [same-sex unions] is not to be done". Among many others, Dr. Das officiated Monica Marquez and Nikki Barua's wedding.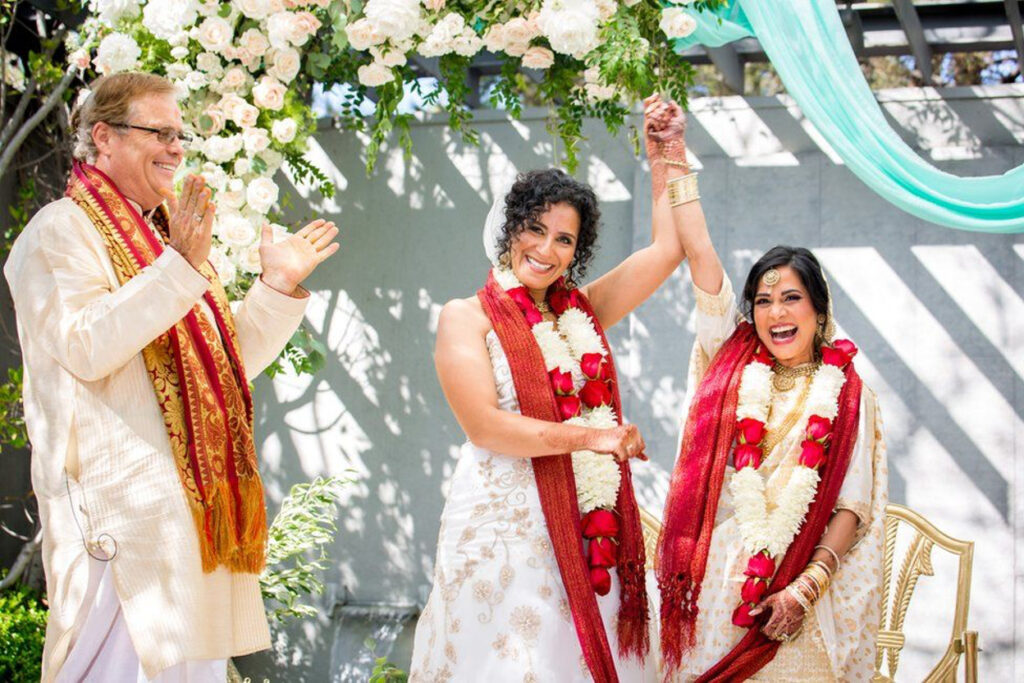 Do you run a Queer-Friendly Wedding business? List it for free on Brown Bride!