Given the diversity of South Asian weddings, we wanted to celebrate wedding traditions from distinct communities. For newly engaged couples, or anyone who is curious about a Sikh wedding, we put together this comprehensive guide to walk you through the rituals and customs in this community.
Sikh weddings, also known as Anand Karaj, are a sacred and joyous occasion that celebrate the union of two souls. The wedding ceremony is conducted in a Gurudwara, or Sikh temple, and is conducted in front of the Guru Granth Sahib, the holy book of the Sikhs.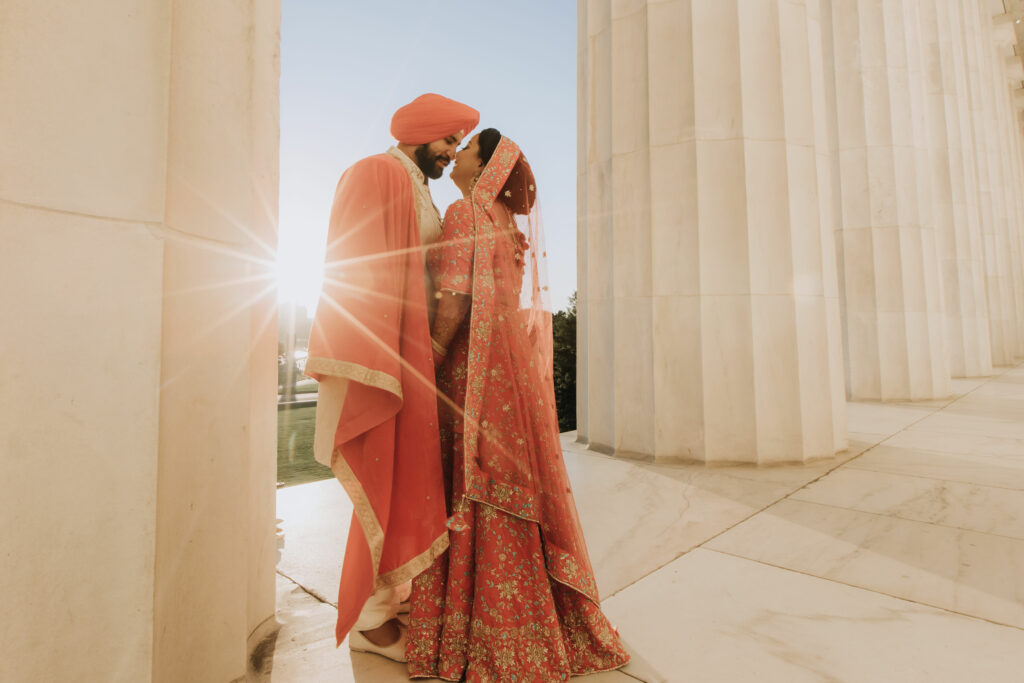 Pre-Wedding Rituals in a Sikh Wedding
Roka: This is a formal engagement ceremony where the families of the bride and groom meet and give their blessings for the union.
Sagai: A formal engagement ceremony where the couple exchange rings.
Chunni Chadana: A ceremony where the bride's family gives a chunni (veil) to the groom's family as a symbol of the bride's acceptance of the groom.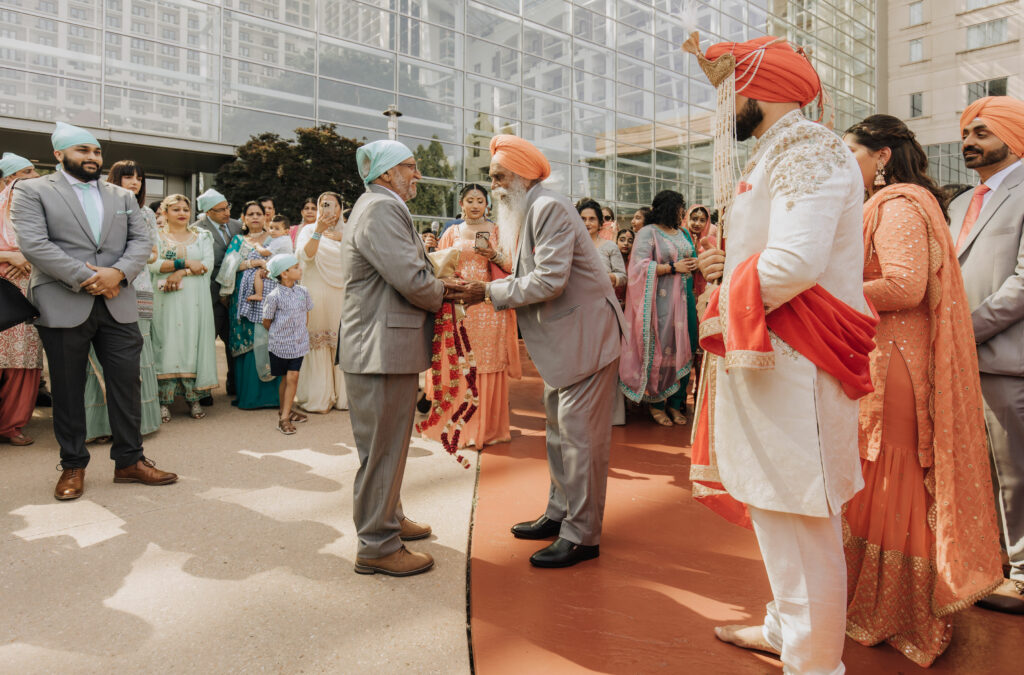 Sikh Wedding Ceremony
Baraat: The groom's wedding procession, often on horseback or in a decorated car, to the Gurudwara.
Anand Karaj: The actual wedding ceremony, which involves the recitation of four hymns, known as the Laava, by the bride and groom while they circle the Guru Granth Sahib four times. This symbolizes their commitment to each other and to the teachings of the Guru.
Kanyadaan: The father of the bride gives her hand in marriage to the groom.
Sindoor and Mangalsutra: The groom applies sindoor (vermilion powder) on the bride's forehead and ties a mangalsutra (sacred thread) around her neck, which symbolize her married status.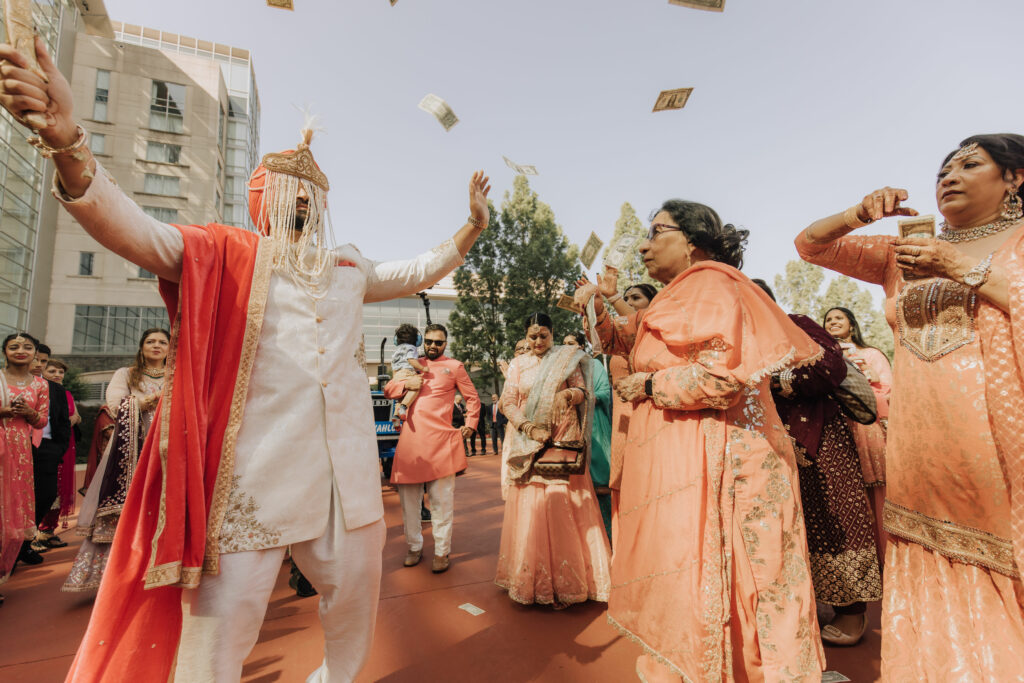 Post-Wedding Customs
Langar: A large feast that is open to everyone and serves as a symbol of equality and community.
Vidaai: The bride says goodbye to her family and leaves with the groom.
Reception: A celebration held after the wedding ceremony, typically hosted by the groom's family.
Sikh wedding customs may vary depending on regional and family traditions. However, this Sikh wedding guide includes the main elements of a typical Sikh wedding ceremony. It's also important to respect the families of the couple and their customs, some may have variations to the traditions or may not follow certain customs.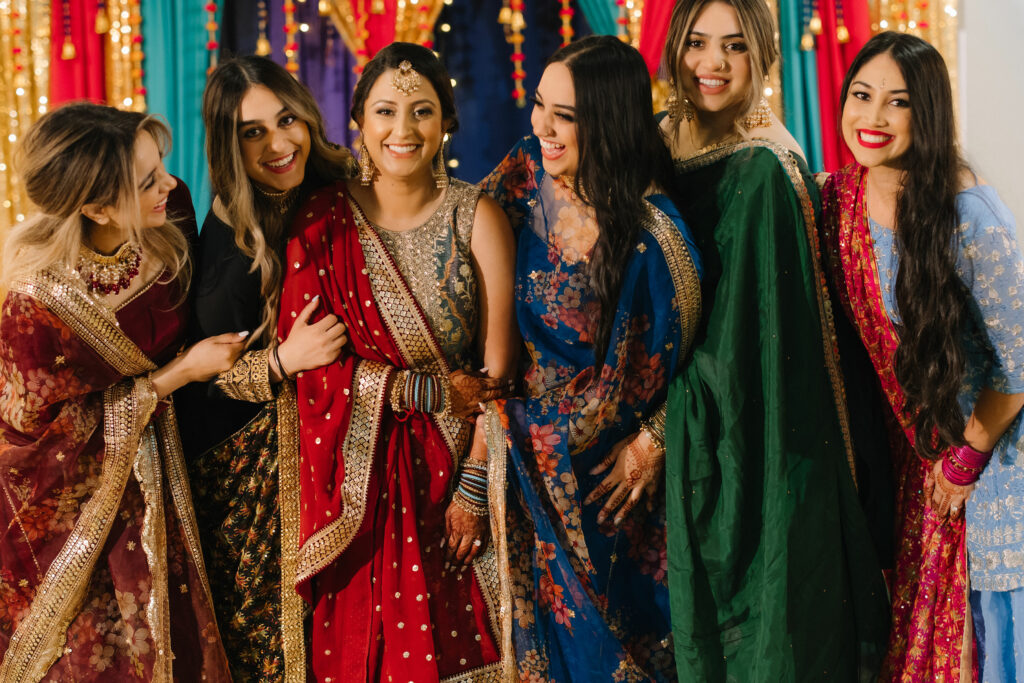 ---
Are you planning a Sikh wedding? Check out just a few of our vendors who can help!
Wedding Planners & Decorator:
Epic Everlasting Events: Charlotte, NC
Sunflower Event & Invites: Chicago, IL
The Right Occasion: Dallas, TX
Elan Weddings by Mariam: Austin, TX
Bravura Brides: New Jersey/New York
We Do Designs: Sacramento, CA
Hair & Makeup + Henna Artists
Solah Shringar: Baltimore, MD
Ava's Mehndi: Baltimore, MD
Henna by Pallavi: New Jersey/New York
Photographers
Unique Visions Studio: New York
Gray Day Photo & Film: Los Angeles, CA
Venue:
Sheraton McKinney Hotel & Conference: Dallas, TX
---
A big thank you to Epic Everlasting Events for sharing these beautiful photos from one of their client's weddings. Please reach out to them for more information!